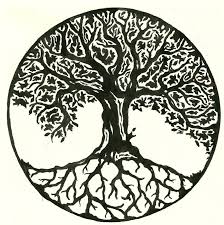 The Tree of Life
If you have ever watched a movie that had trees of magic, with secret doorways that lead to mysterious places, give a little 'thank you' to the ancient Celtic peoples.  Trees were a very large part of the Celts' spiritual and daily lives.  Celts regarded trees as their source of food, protection from the elements, provider of materials to build shelters, and a source of warmth when making fire with its wood.  While walking through a forest hearing the leaves rustle, Celts could easily equate trees and the forest with an omnipotent being.  From that belief rises an important and powerful symbol – the Tree of Life.
'They Who Know the Oak'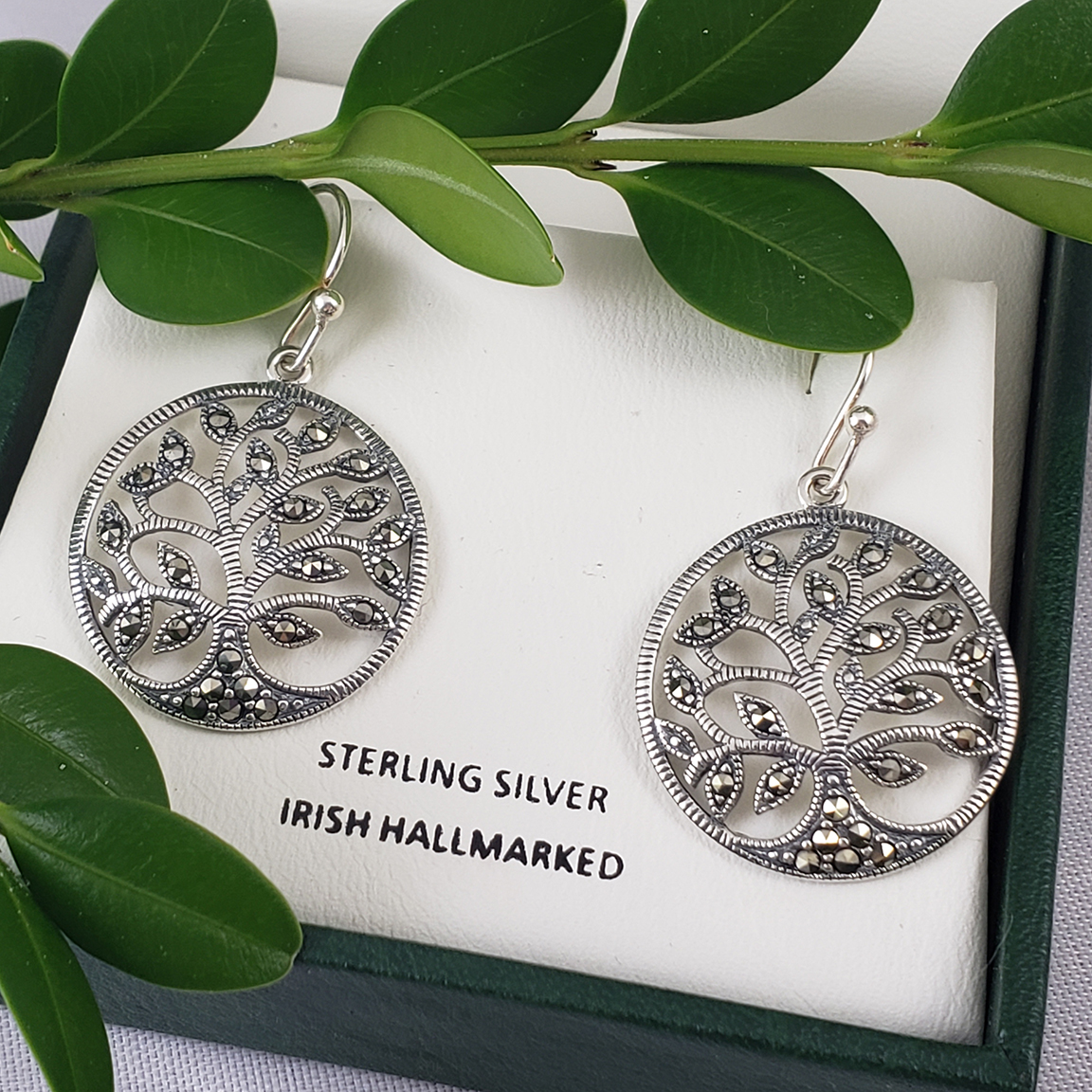 The most sacred tree of all was the Oak, which represented the axis mundi. It was the center of the world and the connection between Heaven and Earth.  The Celtic name for oak, daur, is the origin of the word door. The root of the oak was the doorway to the Otherworld, the realm of Fairy.  The word Druid, the name of the Celtic Priestly class, is compounded from the words for "oak" (daur) and "to know" (wid) – literally "they who know the oak. " So the druids were in fact those who were learned in Tree magic and guardian of the doorway.
Long after the Druids, the lore of trees continued as a vital part of Celtic myth and folklore.  So today Trees are still guarded as sacred wells and are thought to provide healing, shelter, and wisdom.  Trees carried messages to the other realm and conferred blessings. In Ireland today, sometimes trees in the countryside have been adorned with ribbons and pleas for favors, love, healing, and prosperity.  The Celtic alphabet, Ogham, is even an homage to trees: each letter of the Ogham alphabet represents a particular type of tree.
#WearYourHeritage: The Celtic Tree of Life
Visit our Celtic Jewelry Collection to see all the beautiful ways you can keep the sacred Tree of Life close to your heart.