The Irish Claddagh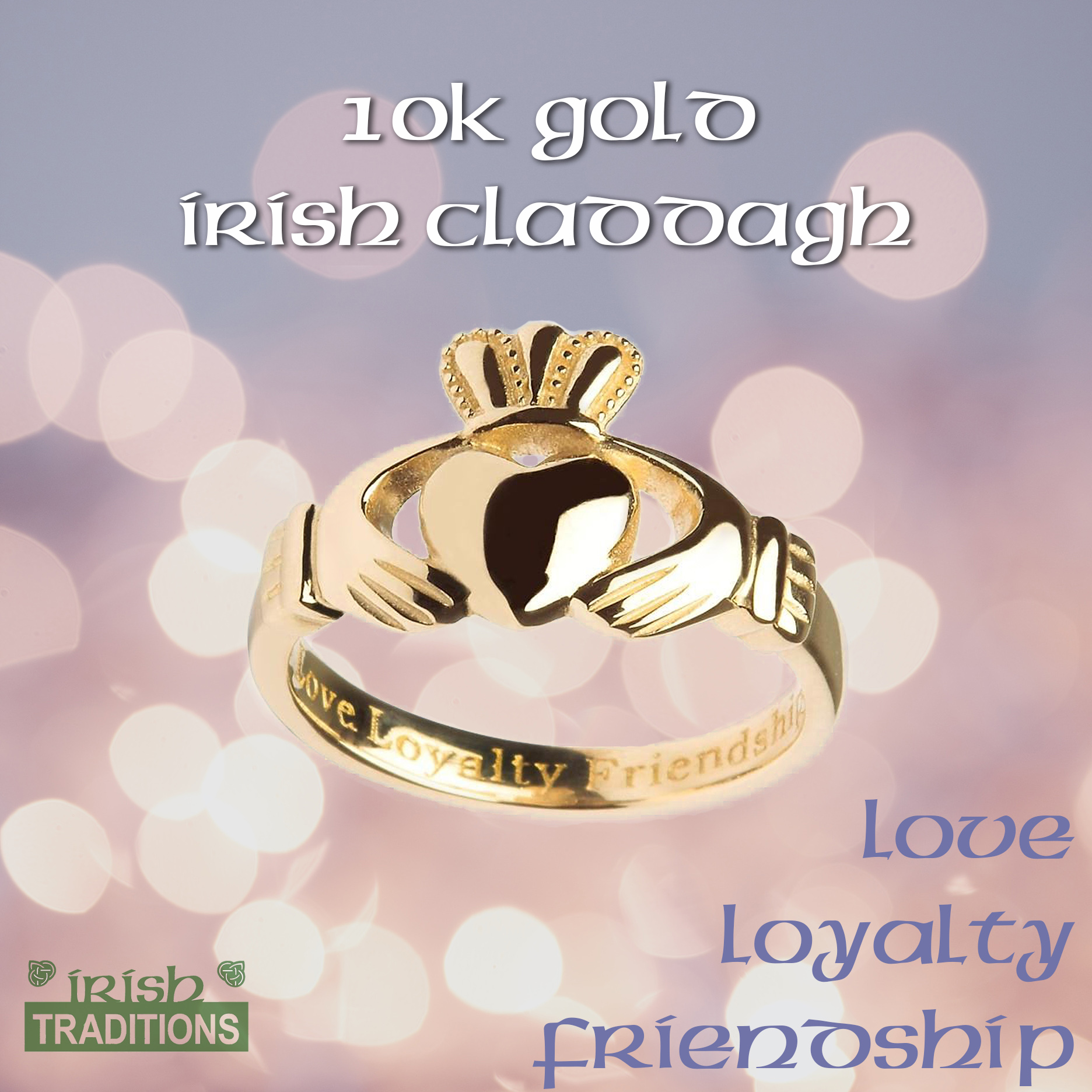 Originally posted November 14, 2012. 
In the early 16th century, an Irish fishing boat capsized off the coast of Ireland. The crew was rescued by pirates and promptly sold into slavery. Richard Joyce, one of the Irish crewmen, was to be married that same week, but alas he was forced to leave his beloved behind.  Richard was sold to a goldsmith who taught him his trade. Richard shaped a unique ring for the girl he had left behind. He used three symbols: the hands signifying friendship, the crown – loyalty, and the heart – love.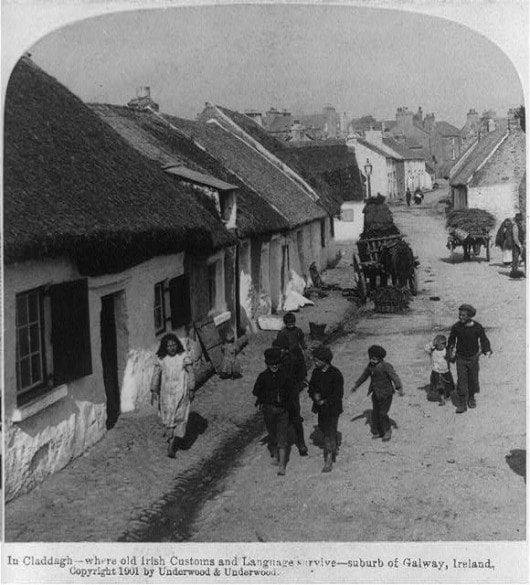 Years passed and Richard escaped captivity and returned home to find, to his great joy, that the girl he loved had never married. Richard and his love married and settled in the village of Claddagh.
The village of Claddagh no longer exists, but since that time the Claddagh Ring has been worn as a sign of Love, Loyalty, and Friendship.  The heart pointed toward you means your heart is taken; the heart pointed away from you means your heart is free.  Worn on the left ring finger, heart pointed toward you represents a wedding band.  Although traditionally used as a wedding band, the Claddagh ring has come to be worn as a friendship ring.
The true Irish Claddagh bears a mark of authenticity, which cannot be imitated.  A genuine Irish Claddagh ring is one that is handcrafted in Ireland, assayed in Dublin Castle, and hallmarked by the Irish Assay master.